IACFS/ME 2022 Virtual Medical and Scientific Conference 
July  27 - 30, 2022 
9 AM - 5 PM EDT (New York City time)
(Click to check date/ time in your local area)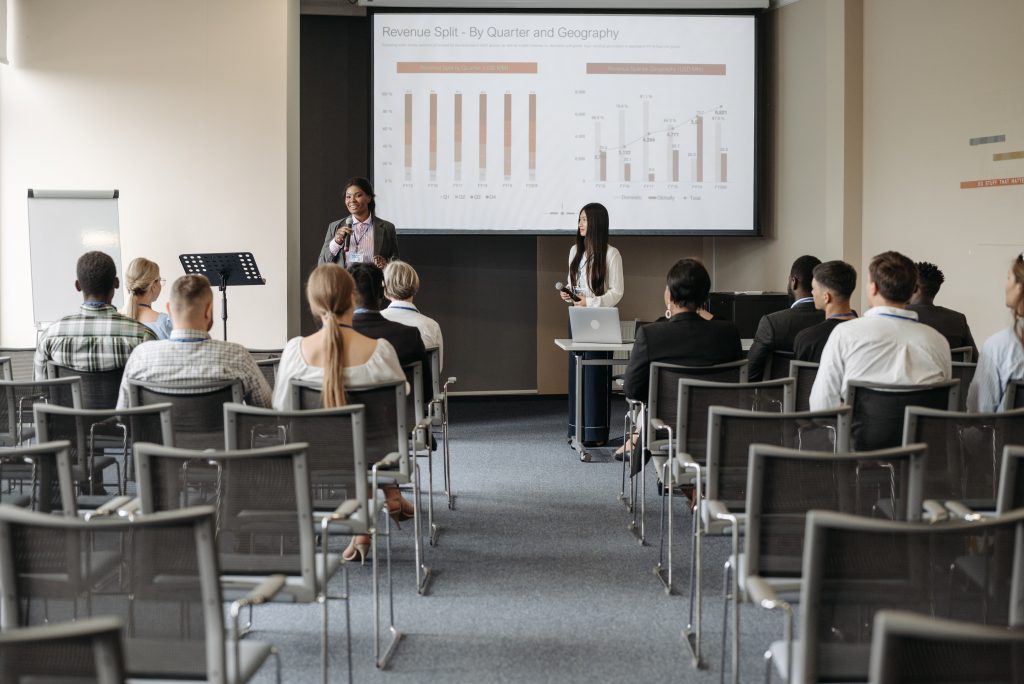 Registration for the Conference is now CLOSED. Video recordings of the Conference will be made available for purchase 1-2 weeks after the Conference. Look for announcements or visit this webpage again in the near future.
Visit our Sponsors by clicking on their logos! 
This will be IACFS/ME's 15th Medical/ Scientific Conference. Our  exciting, informative program includes:
Workshops covering research- and clinic-oriented topics

Oral presentations of unpublished, peer-reviewed research

Poster presentations of unpublished, peer-reviewed research

Special Session - Provocative maneuvers: methods to induce symptomatic features of ME/CFS 

Clinical Cases interactive session

Keynote Speaker: Dr. Akiko Iwasaki (Yale University, USA)

Plenary Session Speaker: Dr. David Systrom (Harvard Medical School, USA)

Special Speaker: Lauren Stiles, JD (Dysautonomia International/ Stony Brook University, USA)

Awards Ceremony: Honoring Staci Stevens, MA, and celebrating promising ME/CFS researchers
The conference will focus on the biomedical, behavioral, and public health aspects of ME/CFS and associated comorbidities.  A portion of the meeting will also be devoted to COVID-19 and its relevance to ME/CFS research and clinical care.
Schedule 
Click the "+" sign next to each date to see conference schedule. Click "-" to close it and see another date. 
Target Audience
Attendees at IACFS/ME conferences are primarily biomedical and behavioral professionals, including clinicians, researchers, and educators. We especially encourage participation by professionals from outside the United States.   People affected by ME/CFS and their supporters are also welcomed.  Anyone interested in ME/CFS, fibromyalgia, related conditions (e.g. mass cell activation syndrome, dysautonomia), COVID-19, and sequelae of COVID-19 (e.g. long COVID) is invited to participate.
IACFS/ME Members received discounted registration fees: considering joining us today for this and other benefits! For a taste of our meetings, see our 2021 Virtual Conference Summaries and Past Conference Programs.
Continuing Medical Education
Continuing Medical Education credits will be available for eligible program components. The School of Medicine, State University of New York at Stony Brook is accredited by the Accreditation Council for Continuing Medical Education to provide continuing medical education to physicians and will designate the number of AMA PRA Category 1 credit (s) TM awarded for physician participation.
Please note that CME credit is available only to people registering as Professionals and for live attendance of the meeting. Attendees will receive access to 1 month's online access to video recordings to watch at their convenience but recordings are not accredited for CME. 
Online Format
Similar to our virtual conferences in 2020 and 2021, attendees will be able to view presentations and ask questions via Zoom Webinar. We also hope to use the virtual meeting platform Gather. Gather not only can be integrated with Zoom but allows virtual poster presentations and spontaneous interactions among attendees between talks, which is a valuable part of conferences. For a preview of how Gather works, please see this 2-minute company demo and this 8-minute demo from the Molecular and Cellular Biology program at the University of Washington. Attendees will receive information about how to access/ use Zoom and Gather spaces. 
Registration open: June 7, 12 AM EDT to July 26, 5:00 PM EDT (New York City time).
(Click here to convert dates and times to your geographic area.)
Please plan to register early. This will allow you to a) receive an Early Bird discount and b) receive information in a timely manner about how to access/ participate in the meeting. All registration types include all 4 days of the meeting, a conference e-program, and 1 month's online access to video recordings 
Early Bird registration: Receive 25% off the Regular Price if you register

by July 4, 11:59 PM EDT.

Regular registration lasts from

July 5, 12:00 AM to July 25, 11:59 PM EDT.

Last-day registration is from July 26, 12:00 AM to July 26, 5:00 PM EDT. Please note there will be additional $50 fee to process last-day registrations. IACFS/ME is a mostly volunteer-run organization and late registration means we have to hire extra help along with additional pressure on our volunteers.
You will NOT be able to register after July 26, 5:00 PM EDT. Our focus at that time will be on assisting conference presenters and people who have already registered.
To obtain an additional discount, join IACFS/ME as a Professional or Associate Member!
IACFS/ME Members are each entitled to one discounted registration fee, i.e. you cannot register for the Member discounted price for another person.
If you are registering under the Early Career Professional or Students/ Trainees categories, please provide proof by sending a copy of organization identification card, online profile, or letter from our program to iacfsmeorg@gmail.com.
If your organization is paying your registration fee directly, on the registration form, choose "Pay by Invoice." You will be e-mailed an invoice that you can forward to the purchaser. They can use the hyperlink on the invoice to pay via organization credit card. Please assure your organization has paid by July 25 at 11:59 PM or we will have to cancel your registration.
If your organization will be reimbursing you later instead, select "Pay" and complete credit card information. You will receive a receipt.
Registration Fees
Category
Early Bird - Until 7/ 4/ 22, 11:59 PM EDT
Regular - Until 7/25/22, 11:59 PM EDT
Last Day - Until 7/26/22, 5:00 PM EDT
Professional: Non-Member
$400
$500
$550
Professional: IACFS/ME Member
$325
$400
$450
Professional: Early Career

(Post-doctoral researchers, Medical residents/ fellows)

$290
$365
$415
Professional: Students/ Trainees

(Undergraduates, Graduate students, Medical/ Nursing/ Pharmacy/ Law/ Public Health, etc. students)

$175
$220
$270
Patient/ Caregiver/ Public: Non-Member
$230
$290
$340
Patient/ Caregiver/ Public: IACFS/ME Member
$175
$220
$270
Registration Fee Refunds
To cancel your registration, complete our Contact Us form. We will process requests up to 2 weeks before the conference: after July 13, 2022, 11:59 PM EDT, refunds will no longer be given. You may also choose to transfer or donate your registration fee to someone else. Inform us of who (first & last name/ e-mail address) OR permit IACFS/ME to select someone. 
Funding for this conference was also made possible in part by Grant# 1R13NS115399-01 from the National Institute for Neurological Disorders and Stroke, National Institutes of Health (NIH). The views expressed in written conference materials and publications or by speakers and moderators do not reflect the policies of the NIH; nor does mention of trade names, commercial practices, or organizations imply endorsement by the U.S. Government.