2021 IACFS/ME Virtual Conference :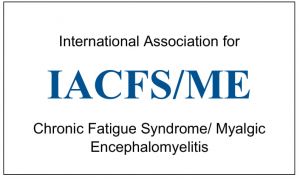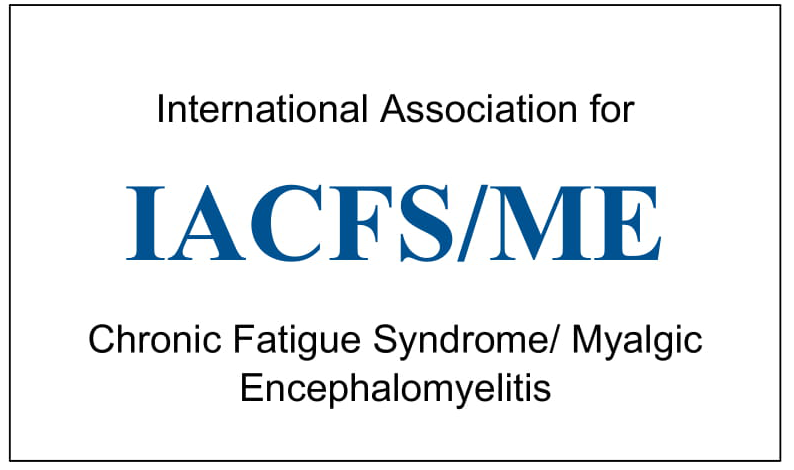 Register Before August 18, 2021!
Join us on August 19-21, 2021 for our International Scientific Conference to be held in easily accessible virtual format. The meeting will run from 10 AM to 3:30 PM EDT (Eastern Daylight Time, New York City, Thursday – Saturday). You may use Time and Date to check conference dates/ times in your local area.
The conference will focus on the biomedical, public health, and behavioral aspects of ME/CFS and associated comorbidities.  A portion of the meeting will also be devoted to COVID-19 and its relevance to ME/CFS research and clinical care. Attendees at IACFS/ME conferences are primarily biomedical and behavioral professionals, including clinicians, researchers, and educators. People affected by ME/CFS and their supporters are also welcome to attend.
CME credits are available. The meeting will also be recorded so that people unable to attend certain segments may watch the proceedings later at their convenience.
Our exciting, informative program includes:
Research presentations
Clinical workshops
Virtual poster sessions
Patient/ Public lecture series
Solve ME Advocacy Updates - August 20, 3:35 PM - 4:35 PM
Kantor & Kantor long-term disability talk - August 19, 1:00 PM - 2:00 PM
2021 Conference Schedule
On August 19, attendees registering as Professionals attend Professional Workshops.  Depending on which talks they want to attend, Professionals may switch between the different Professional tracks during the day. Attendees registering as Patients/ Public attend the Patient/ Public Talks. Patients/ Public choosing the 1 Day option attend only this day. 
On August 20 and 21, all attendees attend the same Research Presentations and Poster Sessions.
Please click on the "+" sign on each day below to see the whole schedule.
For a further taste of our meetings, see our 2020 Virtual Conference Summaries and Past Conference Programs.
Registration Fees
Registration is open from July 1, 2021 to August 18, 2021, 10 AM EDT. Please note you will not be able to register later than 24 hours before the conference. This is because you may not receive instructions/ materials in time for the meeting.
All fees are in US dollars. Save on registrations fees! Register by August 12, 2021 and receive 25% off! For further discounts, join IACFS/ME as a Professional or Associate member. Health and scientific professionals early in their career, students, and trainees also qualify for discounted fees provided they send evidence (e.g. letter from program, identification card) of their status. If you wish to obtain continuing education credits (CEU, CME, etc.), please register as a Professional. 
Category
Early Bird Rate:
7/1 – 8/12
Regular Rate:
8/12 – 8/18
Notes

Professional:
Non-Member

$350
$466.67

Professional:
IACFS/ME Member

$280
$373.33
For IACFS/ME Professional, Lifetime, and Supporter Members.

Professional:
Early Career
(Post-docs, Residents, Fellows)

$250
$333.33
Send verification of status: iacfsmeorg@gmail.com.

Professional: Students

$150
$200
Send verification of status: iacfsmeorg@gmail.com.
XXXXXXXXXXXXXXXXXX
XXXXXXXXXXXXXXXX
XXXXXXXXXXXXXX
XXXXXXXXXXXXXXXXXXXXXXXXXXXXXXXXXXXXXXXXX

Patient/ Public 3 Days:
Non-Member

$200
$266.67
Patient/ Public Day + 2 days of research presentations.

Patient/ Public 3 Days: IACFS/ME Member

$150
$200
Patient/ Public Day + 2 days of research presentations. For IACFS/ME Associate Members.
Patient/ Public 1 Day:
Non-Member
$65
$87
Patient/ Public Day only.
Patient/ Public 1 Day: IACFS/ME Member
$50
$67
Patient/ Public Day only. For IACFS/ME Associate Members.
Refunds:
Please notify us via our  Contact Us form or at iacfsmeorg@gmail.com if you cannot attend the event. We will refund you 50% of your registration fee if notified by August 4, 2021. No refunds will be given after that date. You can also choose to give your registration to another individual (notify us who and their e-mail address) or donate your ticket back to us. We can give the ticket to someone who would otherwise not be able to attend.
Continuing Medical Education
Continuing Medical Education credits will be available for eligible program components. The School of Medicine, State University of New York at Stony Brook is accredited by the Accreditation Council for Continuing Medical Education to provide continuing medical education to physicians and will designate the number of AMA PRA Category 1 credit (s) TM awarded for physician participation. Continuing education credits for nurses will also be offered.
Sponsorship
Every conference, generous individuals, non-profit groups, foundations, and businesses have helped us create a successful meeting. If you or your organization are interested in publicizing your support of ME/CFS clinical care and research to our community, please complete our Contact Us form or e-mail us at iacfsmeorg@gmail.com.
Funding
Funding for this conference was made possible in part by Grant# 1R13NS115399-01 from the National Institute for Neurological Disorders and Stroke, National Institutes of Health (NIH). The views expressed in written conference materials and publications or by speakers and moderators do not reflect the policies of the NIH; nor does mention of trade names, commercial practices, or organizations imply endorsement by the U.S. Government.